Wines for the Thanksgiving Mashup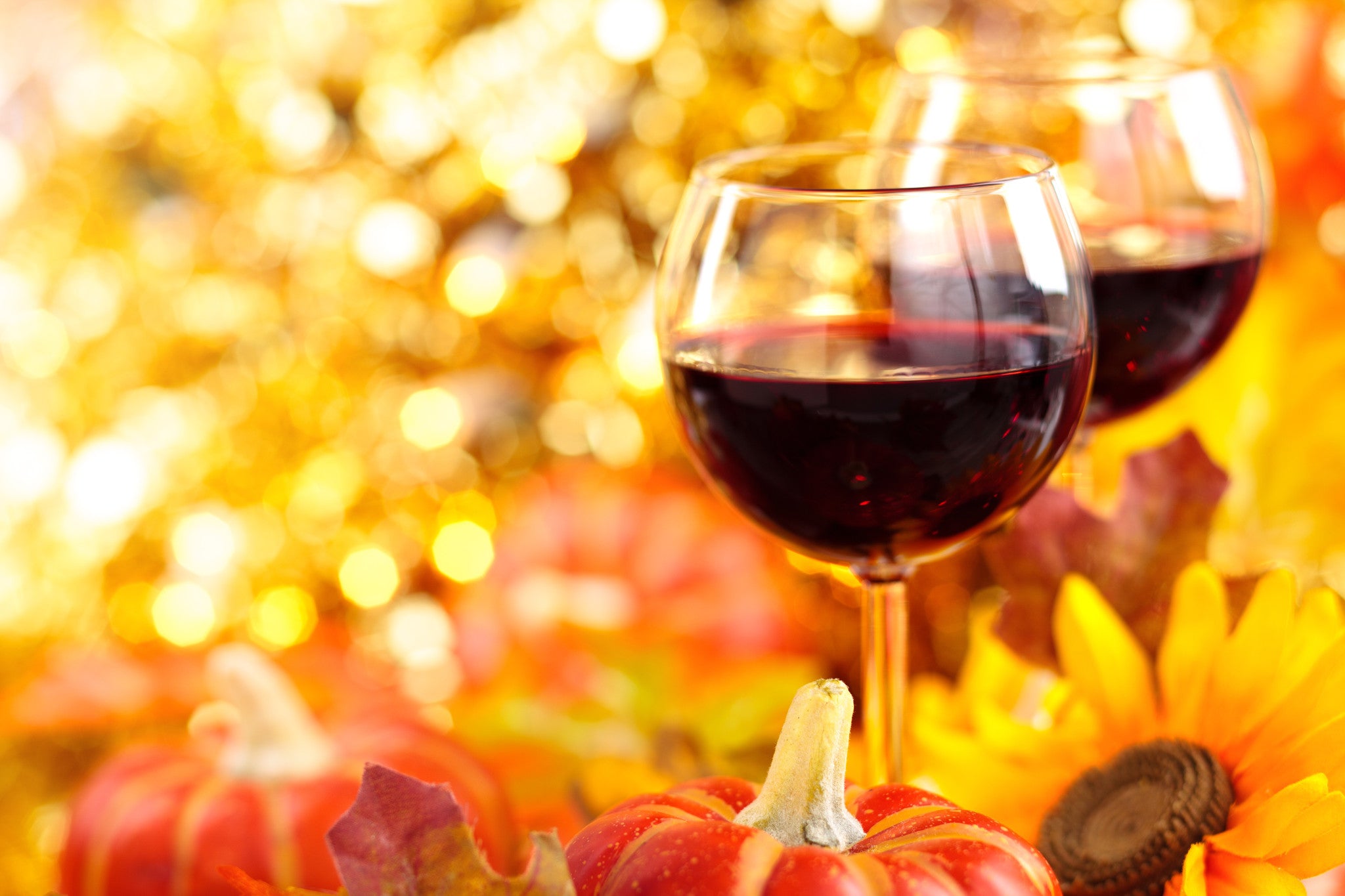 Forget pulling out your best wine for Thanksgiving dinner.  It's just not worth it, unless you plan on drinking it before the meal.  The flavors at our Thanksgiving table are so rich and powerful that they can drown out just about any wine. It's a feat of magic that they don't drown out each other.
This meal is a pairing head scratcher. Let's admit it: the turkey is just a blank slate to pile on all the other flavors. So, should we focus on the sweet potatoes and marshmallows? The tart cranberries? The savory gravy? The herbed stuffing?  Our wine selections would be much easier if we had several courses to pair across – but at Thanksgiving, it's all piled on a single plate! 
Our recommendation: go light and neutral.  Avoid the heavy, tannic reds and rich whites. For the red wine, a light Pinot Noir adds an earthy touch without competing with the food. Or try a smoky, spicy Grenache-based red from Southern Rhône. Or surprise your guests with a savory, herbal Cabernet Franc.
For the whites, choose wines that are neutral, crisp and dry – like a Pinot Grigio or Sauvignon Blanc. If you find that a bit dull, try a dry Riesling or an Albariño.   And don't overlook Rosé and Sparkling wine – these are great partners for almost any meal.
Or, you can throw all attempts at wine pairing out the window. Hey, if you love a big oaky Chardonnay, a rowdy Cab, or any other kind of wine - go for it!  Who says the wine and food have to pair perfectly?  
Just save your expensive wines for another meal, when you can give them the attention they deserve.
Cheers! 
65 Responses
Leave a comment