Wait, Is That Green Pepper In My Sauvignon Blanc?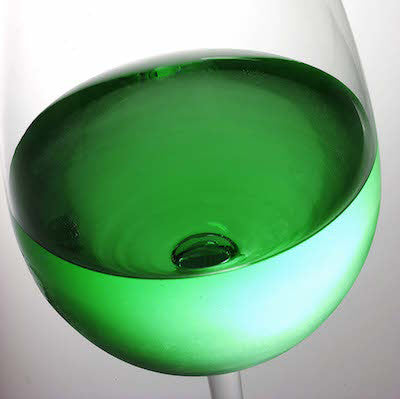 Ever get a whiff of green pepper or jalapeño in a Sauvignon Blanc?  Is it for real?  Where the heck does it come from?
Yes, it's a real thing from flavor compounds called methoxypyrazines.  That's right: Methoxy.  Pyrazines.  These compounds show up in food too - in this case, in green peppers.  In a Sauvignon Blanc grape, the compounds are pretty strong in the early stages of its growth: if you were to taste the grape before it's ripe, you'd probably want to spit it out.  But if you didn't, the flavor that settles in your mouth would be very similar to green pepper or jalapeño. 
Pyrazines fade as the grape ripens, so warmer climate and more sun exposure mean less green pepper. Love it?  Check out a Loire Valley or New Zealand version.  Hate it?  Try warmer California or South Africa. 
Across the globe, winegrowers have figured out how to keep pyrazines in check , and are now producing more restrained versions.  
PS: Cabernet Sauvignon is an offspring of Sauvignon Blanc & Cabernet Franc.  So Cabs have pyrazines too: green bell pepper flavors signal cooler climates and less-ripe grapes.
17 Responses